Buy Your Home!
THE CUTTING EDGE REALTORS® and I are here for both home buyers and home sellers. My goal is to make buying a home easy for you. Once you send in your information to us, you'll begin to experience our award-winning service for prospective homeowners in Colorado Springs, Colorado. THE CUTTING EDGE REALTORS® is also the largest REO (real estate owned) property in the area.

Our Properties
See all of our properties currently listed by our agents! Ask us more about any of them now!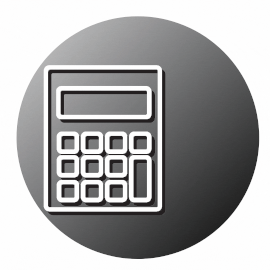 Mortgage Calculator
Get an accurate idea of what life will be like in your new home. Calucuate everything in your budget.

Search Available Homes
See all of the homes available in the Pikes Peak area. Find a home you love, and we'll take you to see it!
Our Current Properties
Available Homes From Our Team
**If you ares seeing the message, "No properties found" then all of our homes are now SOLD!!
LOCATING THE RIGHT PROPERTY FOR YOU
Visualize your dream home, and we'll help you find it. We'll help you with targeted searches and email alerts that put you in charge of your home buying process. Our company goes beyond a simple web search; we help you search for optimal results, explain information fields, and real estate jargon.
GETTING THE BEST FINANCING
Finding the right home for you is your primary goal, but enjoying it with a lower payment and better mortgage terms is a very important secondary goal. I have researched and worked with many mortgage brokers and lenders in the local real estate markets, and I'll help you to contact those that are the best fit for you and your financial picture.
REO PROPERTIES
THE CUTTING EDGE REALTORS® is one of the largest REO property companies in the area. These are bank-owned properties and foreclosures. I can provide the necessary information and tools to guide you in this direction if REO is a route that best suits your needs. If your specific needs can't be met, I can also connect you to a reliable REO property network that can assist you.
Mortgage Calculator
Get an idea for your new home
We specialize in residential sales in Colorado Springs, Colorado. When buying a home, relocating or moving within the Pikes Peak area, it's important you have expert help.
If you need assistance or would like to discuss your options with us, we're ready, so call us today.
Start Your Search
Find your new home below.
$285,000
Active
4228 Gray Fox Heights Colorado Springs, Colorado
3 Beds 2 Baths 1,508 SqFt 0.012 Acres
$420,000
Active
3649 Cragwood Drive Colorado Springs, Colorado
3 Beds 3 Baths 1,714 SqFt 0.221 Acres
$289,900
Active
2820 W Cucharras Street Colorado Springs, Colorado
1 Beds 1 Baths 876 SqFt 0.055 Acres
$380,000
Active
7210 Goldfield Drive Colorado Springs, Colorado
4 Beds 2 Baths 1,800 SqFt 0.138 Acres
$435,000
Active
7530 Silver Bow Drive Colorado Springs, Colorado
3 Beds 3 Baths 2,047 SqFt 0.186 Acres
$575,000
Active
8596 Briar Brush Lane Colorado Springs, Colorado
4 Beds 4 Baths 3,240 SqFt 0.107 Acres
$385,000
Active
4725 S Splendid Circle Colorado Springs, Colorado
4 Beds 2 Baths 1,836 SqFt 0.142 Acres
$945,900
Active
3055 Valleybrook Lane Colorado Springs, Colorado
4 Beds 3 Baths 4,943 SqFt 0.418 Acres
$319,900
Active
2206 Carmel Drive Colorado Springs, Colorado
3 Beds 2 Baths 1,347 SqFt 0.172 Acres