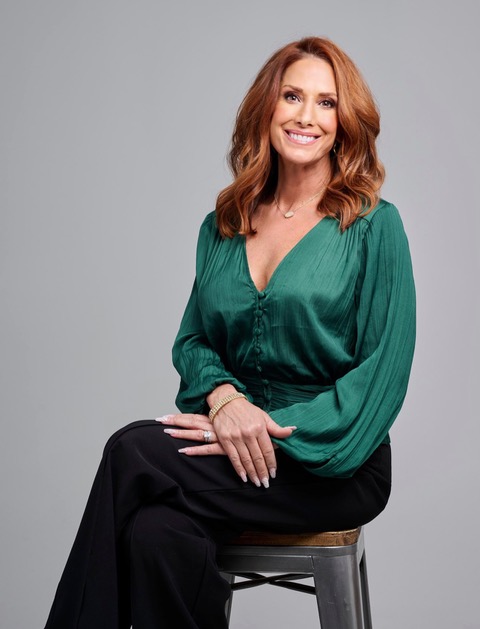 Shay Dominguez
My family has been in real estate for many years, and I was born and raised in Colorado Springs, Colorado, making it natural that my passion is helping people find their dream home or selling their home. I enjoy meeting new people, learning about them, taking classes to further my knowledge in the real estate industry, and working hard. I am honored to be a part of the best brokerage firm in this state, THE CUTTING EDGE REALTORS®.
As a Colorado REALTOR
®

 and listing agent, my specialties include:
Residential

Lots & Lands

Investment Properties

REO (Real Estate Owned) Properties

Short Sales

Distressed Properties
Good Morning Colorado!!
Why do I love my job so much? It is simple, because I have the gift of being able to give my clients the home of their dreams. I go above and beyond to make sure your real estate experience is the best it can be. I have a supportive team that assists me, but you will always be able to work with me and talk to me as well. I will always be available around the clock and I don't just say that, I mean it.

I was born and raised in Colorado Springs and I am a true blue 51 year native. I can provide extensive knowledge about Colorado Springs and the surrounding areas. Additionally, I bring a variety of skills to the table having endorsements in negotiations, military relocation, a keen eye for interior design/decorating and all the while I like to make your experience positive, fun, and successful.
I will provide information, support, options, and always do it so that my clients do not ever feel pressured. I help buyers, sellers, investors, military, and tenants across the board.

A Little About Me:
I was an elementary educator for over two decades while always consistently dabbling in real estate due to my upbringing around the industry. I do also have a bachelors in Finance and Real Estate from CSU received in 1992 that also shows my consistent dedication to the industry. In 2015 I made the leap to real estate full-time and have never looked back.

Call me, I would love the opportunity to be your Colorado Realtor.®
THE CUTTING EDGE REALTOR® IN COLORADO SPRINGS, CO
Find your dream home or allow me to help sell your home. Residential real estate doesn't have to be complicated. As a broker associate and certified REALTOR® in Colorado Springs, CO, I help people buy and sell real estate in the area. I go above and beyond regular services to help people achieve their dreams for their real estate dreams and goals.
My mission is to make the buying and selling of real estate as cost-effective as possible while maintaining the highest level of services to my clients.
Testimonials
Wonderful words shared by home owners!!
Whether you have a need for selling your home or buying a new one, THE CUTTING EDGE REALTORS® and I can help you. I will work with you in Colorado Springs, Colorado, to achieve your goals in real estate.
Contact Now!
Testimonials
"Shay was the best! She really researched the neighborhood, reviewed our home's unique features, had a plan to get us what we needed from the sale of our home and most of all she was a fabulous communicator and held our hands and answered all of our questions with a smile.
Shay negotiated the best price and really knew the market and our area. She was fabulous to work with and we will definitely use her in future real estate transactions.
Shay is professional, knowledgeable and has a true passion for this business. She went above and beyond for us and I believe she always goes above and beyond for all of her clients! Just can't say enough positive things about Shay. If you want to buy or sell, you should call Shay. Thanks Shay!"
– Highly Recommend on Zillow
"We found Shay to be patient and thorough during our search for our next home. We had not been home owners for roughly 10 years, so we had several questions that she was able to answer, but she also guided us to ask the questions we had not thought to ask ourselves. She met us right where we were with our knowledge of purchasing a new home.
We highly recommend Shay's services!"
– Brenda
"Shay is the third realtor I have used, and the last one for as long as I need a realtor. My wife and I were a decently picky couple that had very specific needs for a home and the location. She was attentive to every request and was an expert we could rely on during the decisions that we made to buy and sell our homes.
When it comes to buying a home, I couldn't imagine a realtor that offered more accurate insights on each specific home we looked at. Shay goes above and beyond on every request you make.
We also sold our house with her and she helped us get more than I ever thought possible because of her attention to every little detail when putting a house on the market.
I would recommend Shay to anyone that would listen. She is a phenomenal realtor and we will absolutely go straight to her for any real estate transaction in the future."
– Nick W.
"Shay Dominguez is the absolute best! We are a military family with many moves throughout our lives and the process with Shay was the best we have ever had. She's a knowledgeable professional, skilled negotiator and excellent source of local neighborhood information. We seriously can't recommend Shay enough, she is wonderful and caring. Military families trust her with your move to Colorado Springs or selling, Shay gets the job done!"
– Samantha Z.
"We loved shay being are realtor she was very patient well we fixed are credit she is a very caring person and she helped us find are house of are dreams i dont know what we would have done without her being are realtor. I will be giving people her number if they are looking for a awesome caring realtor thanks again shay for finding our dream home for us."
– Shatto
"Shay is an amazing realtor! We used Shay to sell our house and also to buy a new build. Shay is very professional, diligent, caring, hard working and conscientious all while treating you like you have been friends for a long time. She truly cares about having the process be as smooth as possible, whether buying or selling and looks out for your best interest. Shay was amazing at follow up with issues and made sure nothing fell between the cracks.
If you want someone that is hard working, professional, looks out for your best interest…all while being down to earth, friendly and caring, then you cannot go wrong with Shay.
We were very pleased with her service and would highly recommend her to anyone looking for an amazing realtor."
– Jeremy and Denise D
Please, Share your experience here:
"My experience with Mrs. Dominguez has been excellent. She is responsive, helpful, and honest! She helped me sell my home within days of the listing and walked me through the process. I would recommend her for you realtor needs!!"
"We would highly recommend Shay to anyone who is thinking of selling or buying. She is a very professional, hard working agent and most of all, she cares about her clients. Shay has her clients best interests at heart from the get go and she will go the extra mile to make sure the entire process goes smoothly for her clients. A top notch agent to have!!"
"I cannot say enough about how amazing this experience was for me! Shay made the process so easy and was always there when I had countless questions!! I could not imagine going through this with anyone else!! Next time you want to buy, sell or both, contact Shay and you will get more than you expect!!"